It's now the year 2013 - whoa, '13? that sounds so strange.. after writing down 2012 countless times in essays or just checking the date throughout the year has made me more than accustomed. Ah well, time to get used to 2013.
2012 was full of hard work, struggle, joy and determination. It saw the wettest year on record, the success of 50 shades of grey, (innuendo not included) along with celebrations for the Queen's Jubilee and of course, the great London Olympics. In this post, I shall be talking about my year, from all its highs and lows.
I not only turned a year older (17 - the most suckish year you will EVER encounter!) and however cheesy I may be, I also met my lovely boyfriend which will be going on a year next month.
ANYONE will tell you this who study A Levels. You WILL fool around, without a doubt. My parents would tell me "make sure you work hard, you don't want to resit another year" followed by myself shooing away their lecturing with the going in one ear and going out the other response of "yeah, yeah, I will." How wrong was I. The fact was, even when you THINK your trying hard, like handing in your homework on time, trying hard in class - it still isn't good enough. A levels really push you from the ever-easy foolproof GCSE's.
You have to literally revise your ass off to even achieve a C/B grade (that's if your not naturally gifted with an high IQ). It's difficult to admit that you fail when others succeed, but even so others can do worse than yourself - so you don't know whether to feel relieved or bad! For example, without sounding too modest but i absolutely LOVED english that i even claimed an A* at GCSE. Overconfidently, I took English & Literature AS which turned out to be one of my biggest regrets. Not because of my ultimate embarrasment of Nelly's 2003 hit of 'It's getting hot in here' blasting out randomly from my Iphone, (cringe), but the sheer hours and hard work of effort I didn't put in.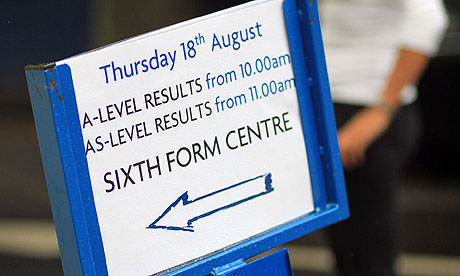 After receiving low grades come march time in not only that subject but others too after sitting January exams, I decided to pull myself together. "This is it", i thought to myself. I don't want to waste my time, I NEED to get good grades.I then decided to re-sit quite a few of my exams, when august came around low and behold I'd achieved hearty grades. So for me, 2012 was an eye opener studying wise - I realized you have to really work hard to achieve in life. I wouldn't be in the position I am in now, waiting on university offers and interviews if i hadn't of pulled myself together - it's never too late! That's the advice I would give to others.
Summer was both and absolute horror and joy. My dad was caught up in a bad accident on the motorway, which resulted in a camper van flipping and rolling over numerous times - AMAZINGLY avoiding lorries which could have resulted in worse consequences. I'm fortunate to have my Dad still here, when many people don't. Furthermore, on a brighter note, my gorgeous baby nephew 'Lorenzo Zecca/Briggs' was born! If you're thinking, eh, Zecca? Bit Foreign?.. That's because his dad is an Italian; my sister lives in Italy So, Italy it was this summer! He was an tiny thing yet so beautiful. (My family were blessed with this baby, making 2012 a rather special year after all.
I think personally I'd started to have grown up quite a lot by this point, my focus was on my studies, socializing with friends and just being happy. Even abolishing ex boyfriends from trying to clamber back into my life! Ew.
Resolutions for 2013? May sound rather cliché but to carry on working hard - if harder! - To achieve my goal of going to university, for one chapter of my life to end, and another to begin. Secondly? maaaybe lose a couple of pounds with all that Christmas junk hanging off me! and last, not but not least to make this year better than the last.
Sorry for the lack of resolutions! But I'm not quite on to the 'Bucket List' stage yet. Hopefully 2013 promises to be a great one - even the weather forecasters say so! (fingers crossed!)