Hello lovelies, apologises for not posting in a while! As you can see from my last post update, I'm quite busy this month! However, I've always got a spare minute or two for my blog. :)
So this mini post is basically going to be about what items I would like to own this month - it varies from shoes, to makeup - anything pretty really!
1.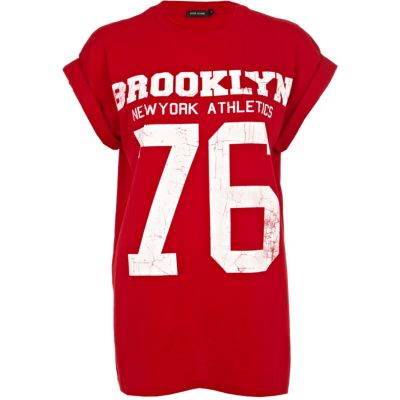 I LOVE this oversized t-shirt, it's literally amazing in my eyes. I can just picture it with black leggings and black chelsea gusset boots with a leather jacket. Mm. (Did I happen to mention I also have a slight obssession with anything even slightly related to New York..?) From River Island it only costs a measly £15! However with delivery it does unfortunately clamber up to a steep £18.95 - so I'm waiting until I go into town to grab this beauty! Think fast though, because I predict this will sell out quite quickly.
2. The Urban Decay Optical Blurring Brush - i've heard MANY good reviews about this particular brush, and it's also meant to match perfectly with the 'Naked Skin' foundation, as I have the foundation I really want to test this out - as I absolutely
love
the Urban Decay products.
3. I REALLY want a pair of black chelsea boots. I already do have some studded high heeled ones from Ark, however they're not really for everyday use. I would like some ankle boot style ones, with a litte heel that doesn't give the foot to much pain! These cute yet stylish ones from
www.newlook.co.uk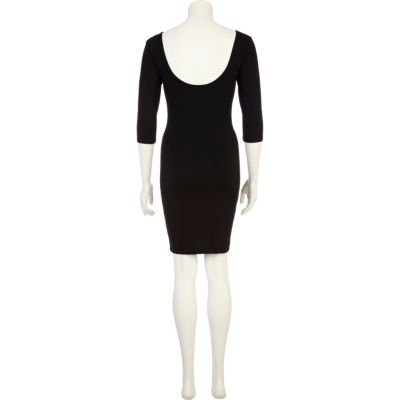 4.Last but not least, I would really like a simple yet classic black body-con dress such as this one. I quite like this dress, as it features a scoopback which is quite sexy but not overly sexy if that makes any sense whats so ever! If I could alter one thing it would probably to make the sleeves slightly shorter.. I'm still on the hunt for my 18th birthday dress - if you know of anything please help me out!:) This particular one is from River Island, and for only £18 it's the cheapest one I've seen that has decent quality. If you don't really care about quality, but still want an affordable price for an okay dress, then the place to go is
www.missguided.co.uk
Sorry for the short post, but I'll hopefully come back very soon for a last minute Valentines Day guide. Feel free to leave any comments about what you think to my wishlist! What's yours?!