Hello m'fellow Trustinvoguers and newbies! If you haven't guessed already by the title, saying goodbye to June and hello to July means one thing. I'm going away on a girls holiday to MALTA! yay!:) (As you can tell, i'm super duper happy about this), it's about time I chilled out after the stress of A level exams! I go on the 3rd July - 6:30 am the flight takes off to be precise - counting it down much?! Anyway, please bare with me for the next week, i'll be sure to take lots of photos for you all to post on my blog, OOTDs, etc! I shall return after the 10th July, just thought i'd keep you all up to date!
Here's an informative map for you all to locate it ;)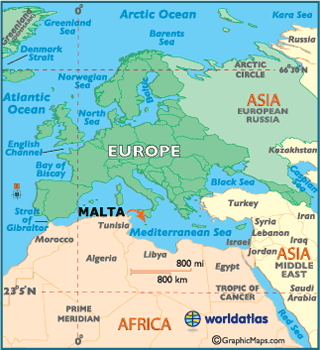 Back down to business! Last night was my Sixth Form leavers. Although me and my friends didn't go to the 'do' as it was expensive, we couldn't say no to town (Leeds)! I've made the mistake of wearing heels or wedges all the time going into town, and I ALWAYS instantly regret it. Like, I don't know why, for an 18 year old, I still cannot walk in heels for the life of me! So last night I opted for nude flats (that's why I look a little bit short!!). Anyway guys, although this is a rather short-ish post, I'm MEGA tired and feel like i've been slapped in the face by a.. something. That sounds reeealllly weird doesn't it?! haha!! Hope you enjoy the images, like I said once I'm back from Malta I shall be posting much more frequently!
I got us Free Bubbly! Can't say no to that! ;)
and how the night ended..
As you can tell, it was a pretty weird/crazy/funny/eventfuuul night!
Lots of love & kisses,
Hannah xoxo
_________________________________________________________________________________
Email: hannah@boxofficeit.com