Hello m'fellow Trustinvoguers and newbies! I'm currently experiencing the infamous 'freshers flu', by staying in bed and feeling pretty sorry for myself. However! I'm not going to let you guys down with my blogging! A topic I really want to discuss today, is the latest A/W Rihanna for River Island collection. The question is, is it really worth the hype?

DISCLAIMER:
I will state the good and the bad of this collection. I will not be bias or anything!!


Now, I'm not being ironic or anything, as I did previously do a post about her first collection back in Spring and I absolutely loved it, yet things have changed. The clothes? Just aren't that nice for the huge pricetag. No offense to all you RiRi fans out there, (I love her too!) but I'm just not feeling the style of this collection.
Once again, the designs tend to be either plain or simple prints, which of course, can work for a marketing point of view, and the customer can wear it time and time again. BUT, the dress below? I suppose it's alright if it rains and you want to stick it over your head. But from a fashion perspective? Hmm. Maybe if the colours stuck to monochrome black and white, take away the hood and leave that sexy slit up the side? Bingo! I just think it's too out there for the majority of people to wear. Especially for £60. Yeah, you read that correctly. However, I do know that the quality of the fabrics are really good and don't go all horrible in the wash.
Now don't get me wrong. It's not just me that's criticizing the collection. I've actually asked numerous people what they thought of it, as well as working for River Island myself - all the employees think the same thing. Of course, I don't want to be too negative, hence why I'll say some good points about the product such as the slit reaching the thigh of the model in the dress above. .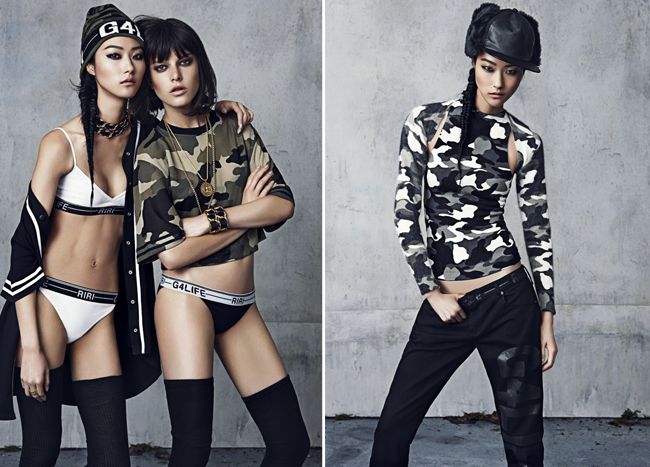 G4LIFE Beano hat? Acceptable. Totally Unsexy underwear that I can only HOPE isn't supposed to be worn in public, not so much. In my opinion, I think the Rihanna collection should be more suitable for everyone with the essence of Rihanna, but not just her own taste. Does that even make any sense? Like, who in their right mind (unless they're some sort of modern MC Hammer) wear those leather trousers? Well, in my personal opinion anyway! Especially for £120. That's just plain crazy! Celebrity endorsed or not.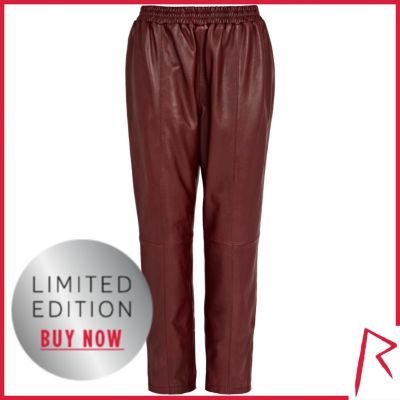 However, No fear! it's not all bad. I do actually like a few items from her collection that aren't too out there, and aren't too expensive for what it is. For example, the oversized G4LIFE shirt dress is really cool and casual, which is both wearable and to Rihanna's own taste. It's said to be inspired by her 'court-side' style, and this black jersey material, shirt dress is this season's sporty-off-duty trend. Not only that, it doesn't cost a billion pounds - just a middle of the road £40. Thumbs up Ri!!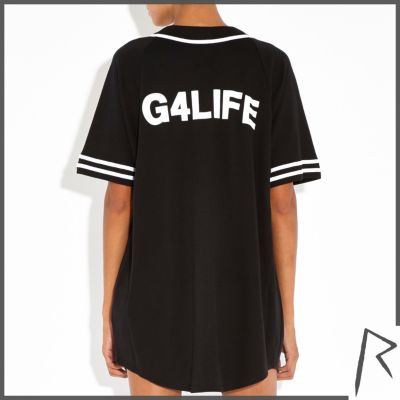 What do you think to the Rihanna for River Island AW Collection?
Is it just me who thinks the majority of the products aren't as great as the last collection?
As always, let me know!
Lots of love, Hannah xoxo
____________________________________________________________________________________
email: hannah@boxoffficeit.com/trustinvogue@gmail.com